Fall 2014 Horoscopes – With Gifs!
Here we are approaching a new season, and things are changing at a rapid speed. Make sure you can keep up with it all by reading your sign's fall 2014 horoscopes!
Aries – March 21st – April 20th
This summer was actually pretty rough on you. You endured a lot over the last few months. This fall, however, you're going to make one heck of a comeback. Anyone who tries to stand in your way will regret it.
Taurus – April 21st – May 20th
Things are really "going over your head lately". Chill out and try not to stress it. Pretty soon, you'll be back in the swing of things, with a firm grasp on your life.
Gemini – May 21st – June 20th
You're at odds with yourself again, Gemini. You don't need to always be your own worst enemy though, in matters of the heart. Get your different personalities to finally agree on something and work together for what you want.
Cancer – June 21st – July 22nd
Dear Cancer, you have to fight for your right to party. This summer was kind of a drag. It's time for you to do what will make YOU happy, and that will most likely mean getting a little reckless. Drink responsibly, little crabby friend.
Leo – July 23rd – August 22nd – Fall 2014 Horoscopes
You've been grumpy lately, but it's only because you've found yourself surrounded by a few unsavory people. They're killing your buzz and bumming you out. You're too good for them, so leave 'em in the dust!
Virgo – August 23rd – September 22nd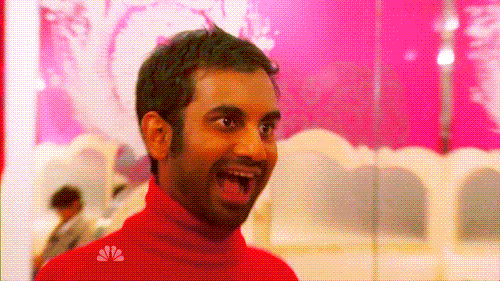 Your birthday season marks the end of summer in the Northern Hemisphere and the end of Winter in the Southern Hemisphere, which is the best time of year either way you look at it. After treating everyone else, you'll need to "treat yo self". Go make some to-do lists and organize your closet.
Libra – September 23rd – October 22nd
Source It Was Lovely Reading You
The onset of your birthday season will come on like a breeze, and go out like a tornado. It will seem like you won't get a break, and everything in your life will seem to be coming apart at the seams. Don't get yourself in a tizzy though, things will sort themselves out.
Scorpio – October 23rd – November 22nd
Sometimes it shows strength to admit your weaknesses. You won't grow unless you look at your shortcomings head on, and address them for what they are. It might be time to tap out, but you'll need to recuperate before getting back in the ring.
Sagittarius – November 23rd – December 21st
This is a great time for you in terms of romance and love of all sorts. You're most likely to come to the conclusion that even though you might be in a relationship, the one who should come first is you. Take some time to fall more in love with yourself right now, and watch your life move forward at an alarming rate.
Capricorn – December 22nd – January 19th
Life is going to get a little weird and surreal this fall for you, Capricorn. Strange people will come out of the woodwork — some harmless, and some bad. Try not to over-analyze, but if someone gives you a bad vibe, bid them farewell.
Aquarius – January 20th – February 19th
You'll feel inclined to dive into things out of the ordinary, even more so than usual. Don't go too deep, however, or you'll have a hard time getting out, or figuring out which way is up. Just enjoy yourself in your mental and physical travels, and keep your head.
Pisces – February 20th – March 20th
Sometimes karma does a good job on its own, and sometimes it needs a little help. Pisces, it's time to jump out of your comfort zone and tell someone off, or give them what's coming to them. Deal out some "poetic justice", and you'll find that you have a knack for that.